Raider Kid and the Ruby Chest
Demo version 1.3.0 is live! + News
---
A new version of the demo is live!
We've been mostly working on features for the full game, but there has been enough changes in the demo to justify an update:

Character redesign as mentioned in the previous post;
Small improvements on the first boss fight;
Inventory screen;
Several bug fixes and small adjustments on level design, enemy behaviors, etc.
Oh, and... Here is a new cover art for the game by Lumi!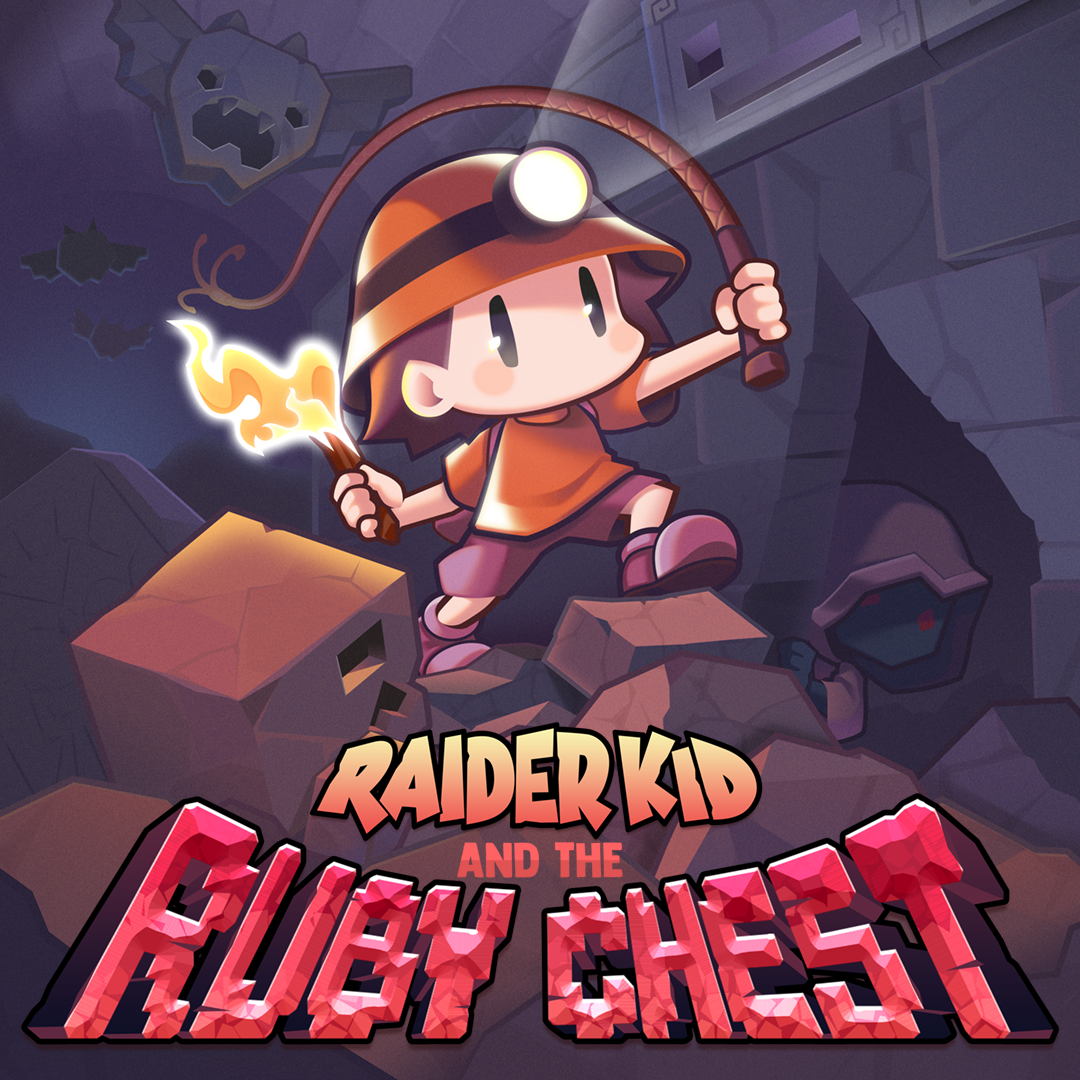 Some of you might have noticed there was a slight change in the title - from "Raider of the Ruby Chest" to "Raider Kid and the Ruby Chest".
"Raider Kid" sounds to me like something that could have existed in the 90s as a GameBoy title (remember Balloon Kid and Kid Dracula?), so I think it fits the mood of the game. What do you think?
This title/subtitle format also makes the name easier to remember IMO. We're fine if you call it just "Raider Kid" or just "Ruby Chest". It's your call!
We've been developing the game at full steam since this year started. We're at about 60% through development, but we've been accelerating lately. So we intend on releasing it sometime this year 🙏
Meanwhile, follow us on Twitter to see us posting about current dev stuff :)
Files
Raider Kid and the Ruby Chest Demo - Mac
68 MB
Version 1.3.0
Jan 26, 2020
Raider Kid and the Ruby Chest Demo - Linux
52 MB
Version 1.3.0
Jan 26, 2020
Raider Kid and the Ruby Chest Demo - Linux (32bit)
51 MB
Version 1.3.0
Jan 26, 2020
Raider Kid and the Ruby Chest Demo - Windows
51 MB
Version 1.3.0
Jan 26, 2020
Raider Kid and the Ruby Chest Demo - Windows (32bit)
49 MB
Version 1.3.0
Jan 26, 2020
Get Raider Kid and the Ruby Chest