Raider Kid and the Ruby Chest
Ruby Chest @ Big Festival!
---
Last weekend, Raider of the Ruby Chest was at the BIG - Brazil Indie Games Festival 2019!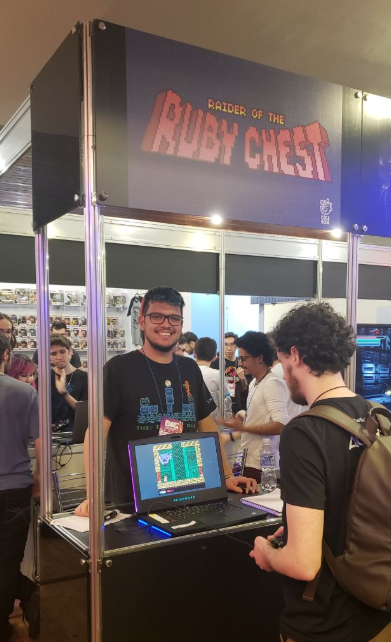 We had registered the game a few months back and were thrilled to know that it had been selected for the Brazilian Panorama booth area. I was super nervous at first but it was amazing to see so many people enjoying the game and to feel the love and support of so many friends that showed up!
Thanks to the booth, I had the opportunity to watch around 100 people play the game and I can't put in words how valuable that experience was (although I must admit it was also physically and psychologically exhausting). I collected so much feedback that I'll be focusing the next weeks on making some mechanics/level design changes that will make the game more enjoyable.
I also felt I had been somewhat disconnected from the Brazilian indie dev scene and I'm glad I got to get to know so many interesting games and meet other devs I'm definitely following from now on.
Thanks for everyone who has been supporting the project until now and I'm looking forward to taking these next steps!
Get Raider Kid and the Ruby Chest